NMSU Renames Dairy Chair to Honor Longtime Campus Dairy Manager Topliff
New Mexico State University's endowed dairy chair has been renamed in honor of Dairy Commissioner Chairman Lewis Topliff, a longtime dairy general manager with NMSU.
A reception announcing the Topliff Dairy Chair took place in Gerald Thomas Hall on the NMSU campus. It was open to family and friends, including five of Topliff's seven children. Lowell Catlett, Dean of the College of Agricultural, Consumer and Environmental Sciences, presented the honor, giving Topliff a plaque in his name.
"Lewis was always 'Mr. Dairy,'" Catlett said. "He has had a role helping the College of ACES in many, many ways."
Topliff served as the dairy general manager with the university for 20 years, establishing dairy as a focal point for the agriculture industry.
Prior to shutting down more than 30 years ago, NMSU's self-supporting dairy, equipped with its own glass bottles, produced milk, ice cream and cottage cheese.
Dairy remains the number one industry economically in New Mexico.
"Hopefully, we can get more courses and increase the activity for our young leaders (4-H and FFA)," Topliff said.
Since Robert Hagevoort, an Extension dairy specialist, became the recipient of the endowed dairy chair in 2011, he has remained active with the dairies throughout New Mexico, extending training for students across the state.
"He does a great showcase of the mission's three purposes, which are to provide information, technology and science," said Jon Boren, associate dean and director of NMSU's Cooperative Extension Service. "Dr. Hagevoort works closely with dairy producers. What he does overlaps in education and research for the university."
Dairy Chair Recipients
2011: Robert Hagevoort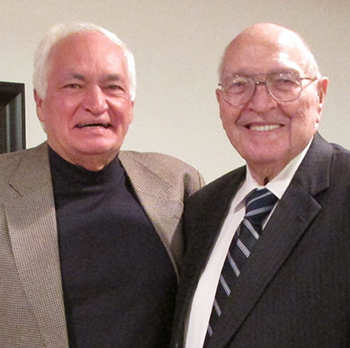 To support the Topliff Dairy Chair, please click the giving link above, or contact:
NMSU Foundation
Phone: (575) 646-1613
E-mail: foundation@nmsufoundation.org
History of the NMSU Dairy Chair
In 2010, the College of Agricultural, Consumer and Environmental Sciences and the NMSU Foundation proudly announced the formation of an endowed dairy chair.
"In a state where dairy is the leading industry, we must have a robust dairy program at NMSU, " said Lowell Catlett, dean of the College of Agricultural, Consumer and Environmental Sciences. "This $1 million endowed chair and a potential matching donation will permanently nail-down the college's dedication to achieving long-term and meaningful dairy education, research and extension."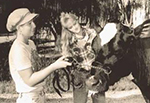 "The NMSU Foundation is committed to supporting Dean Catlett's vision of a robust dairy program and is honored to help establish this groundbreaking $1 million Endowed Dairy Chair", said Nick Franklin, past Vice President of Advancement with the NMSU Foundation.
Mark Gladden, past Director of Development with Dean Catlett's office, introduced the concept of the endowed chair to the Dairy Producers of New Mexico board of directors on Dec. 3, 2010 in Albuquerque. Lewis Topliff, former NMSU dairy general manager, served as chairperson for an industry-led committee which mapped out the terms and conditions for the new dairy endowment. Industry representatives from the three major regions of the state where dairy is most prevalent, eastern New Mexico, mid-Rio Grande Valley and Mesilla Valley helped round out the committee.