Outstanding In Their Fields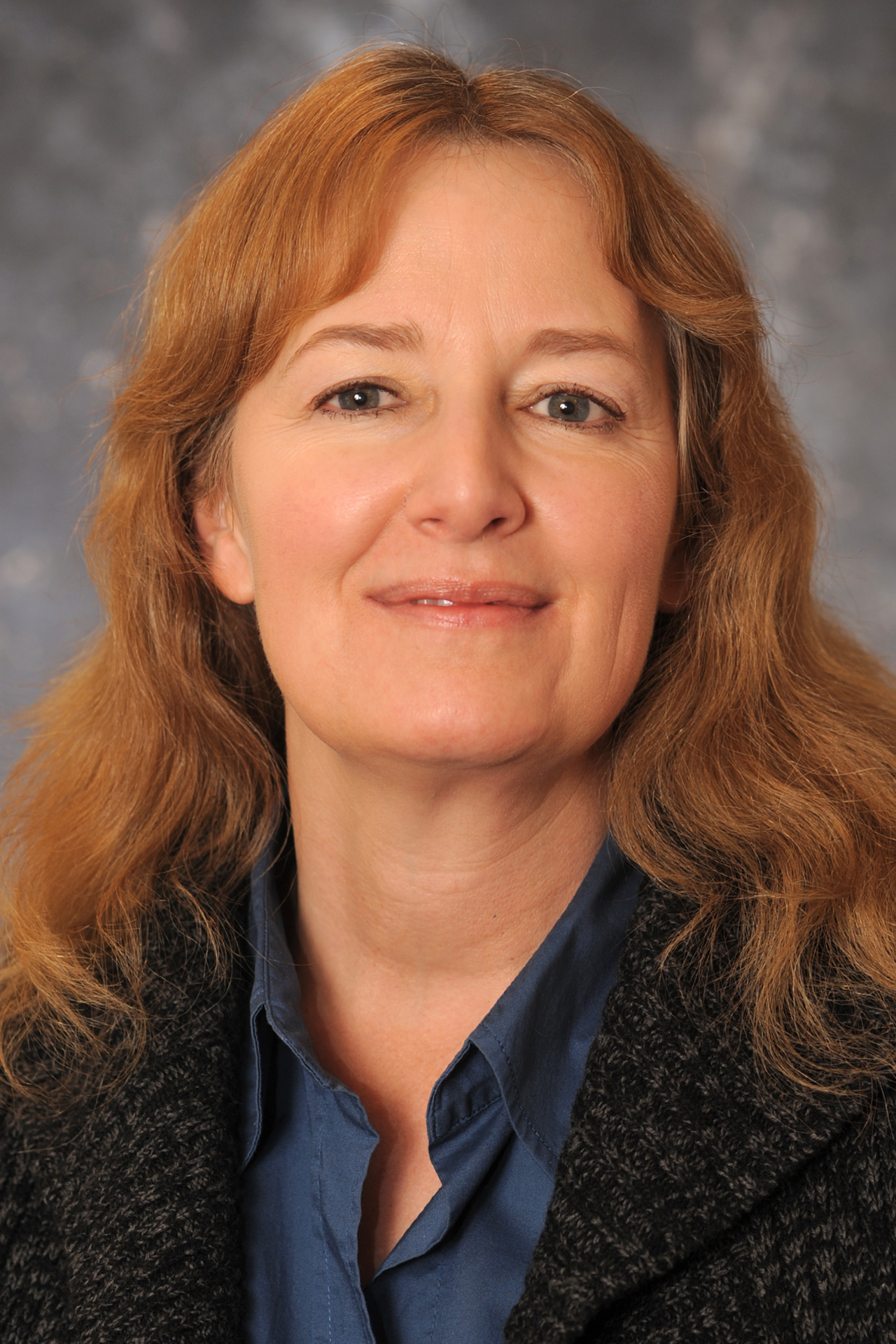 Dr. Stephanie Walker 2019-2022
Dr. Stephanie Walker is the Extension Vegetable Specialist and an Associate Professor in the Department of Extension Plant Sciences. She is based at New Mexico State University's main campus in Las Cruces, NM, but has conducted research in vegetable production throughout the state.
Dr. Walker has served as the chair or co-chair of New Mexico's WSARE (western region Sustainable Agriculture and Education) program since 2004. In that capacity, she launched the annual NM Sustainable Agriculture Conference and has assisted in coordinating Sustainable Agriculture Field Days, Farm Walks, and other events. She is also co-chair of the annual NM Chile Conference and coordinates NMSU's Onion and Chile Field Days. Her primary research interests have focused on traditional breeding and crop management to increase quality attributes and mechanical harvest efficiency of New Mexico chile peppers. Other research projects she has headed or collaborated on include irrigation efficiency in vegetable production, specialty potato trials, NM landrace chile trials, and organic fertilizer development and evaluation.
Dr. Walker and her collaborators greatly appreciate the opportunity provided through the Jose Fernandez Chair to investigate performance and feasibility of growing unusual and/or vegetable varieties relatively unknown in New Mexico. The Jose Fernandez Garden (JFG) has been established at the NMSU Heritage Farm (located off College Ave., southwest of the Las Cruces Convention Center). Both cool and warm season crops, as well as soil-building cover crops, are planned at the site so the field will be in continuous production. A highly efficient drip irrigation system will be installed for optimum water use, and soil building techniques (regular application of compost/manure, green manure, crop rotation) will be employed to increase productivity of the field.
The results of the vegetable variety trials will be provided to interested clientele through written publications and reports, workshops, field days, and social media. Today's unknown vegetable may be tomorrow's commercial crop. Discovery of a novel vegetable that performs well in southern New Mexico and can be marketed and commercialized may provide value for local farmers as a potential income-generating crop and another crop for an overall farm rotation plan.
---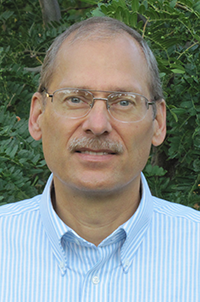 Dr. Steven Guldan 2016 - 2019
Steve is a professor in the Department of Plant and Environmental Sciences and has been superintendent at New Mexico State University's Alcalde Sustainable Agriculture Science Center since 1992.
At NMSU he has led or collaborated on various research studies related to forages, horticultural crops, green manures, interseeding methods, and acequia agriculture hydrology.
The work he and collaborators are conducting for the Jose Fernandez Chair is focused on developing year-round, intensive, high-value production systems using high tunnels. Relatively inexpensive and easy to build, high tunnels maximize use of water, sunlight, and space / land resources and can be used to meet the demand for local fresh fruit and / or vegetables on a year-round basis.
Results will be made available to farmers, educators, scientists, etc., through publications, press releases, field days, and workshops.
---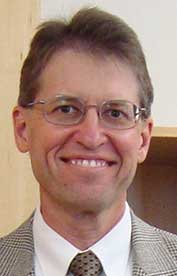 Dr. Christopher Cramer 2013 - 2016
---
Dr. Michael K. O'Neill 2010 - 2013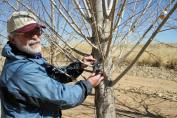 Dr. Michael (Mick) K. O'Neill is based at New Mexico State University's Agricultural Science Center at Farmington. He is a professor, in the College of Agricultural, Consumer and Environmental Sciences (ACES), with split appointment in the Departments of Plant and Environmental Sciences and Extension Plant Sciences.

Dr. O'Neill has spent the majority of his professional career overseas. He started in Africa with Peace Corps working in Ghana and Burkina Faso, returned to the US for graduate school at the University of Arizona, later returning for work in Africa (Mali, Niger, and Kenya). He has collaborated with consulting companies, the University of Missouri, and two international agricultural research institutes, ICRISAT and ICRAF. Upon receiving an appointment with NMSU ASC Farmington in 1999, Mick and his family returned to the US where he works closely with local producers of the Four Corners Region.

Mick's main research interests are the adaptation of hybrid poplar for agroforesty systems in the arid / semi-arid regions, for the production of woody biomass and the production of oilseed crops for biofuels. During a 6-month sabbatic in 2009, he collaborated with ICRAF's Water Management Unit on an Irrigation Master Plan for Rwanda. In 2010, Dr. O'Neill was awarded the Jose Fernandez Memorial Chair in Crop Production by NMSU's College of Agricultural, Consumer and Environmental Sciences.
---
Dr. Theodore Sammis 2006 - 2009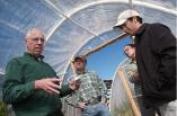 Ted Sammis has been a professor at NMSU for 32 years and has been the State Climatologist for the last 18 years. He created the New Mexico Climate Center where climate form 180 automated climate station is updated daily. He has conducted research in the areas of waste & wastewater handling, pecans water use and growth modeling, evapotranspiration, drip irrigation, hydrology, and plant Physiology. He has taught course on irrigation management, instrumentation, agricultural engineering, and environmental science, and in collaboration with John Mexal, assistant department head for Plant and Environmental Sciences, Sammis is using three low-cost, low-tech hoop houses to create opportunities for hands-on learning outside the classroom.
---
Dr. Joseph Corgan
1994 - 2006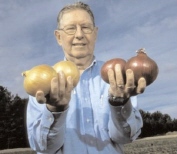 Joe Corgan - valuable, versatile and humble. Those words describe horticulturist Joe Corgan and the onions his research revolved around for 30 years. Corgan's highly successful onion breeding program had modest beginnings. In 1976, after working with a variety of crops, he took on the challenge of developing varieties that could be planted earlier in the fall without bolting - producing seed stalks that reduce yields. Growers ate up the NuMex BR 1 variety he released just a few years later. "I was surprised at how quickly we were able to develop bolting resistance," Corgan says. "It takes twice as long to breed onions because they're a biennial crop." Next, he patiently incorporated resistance to pink root, a disease that stunts bulbs and causes major losses. Corgan's vision of a continuous onion harvest from May to September has come to life in the field. In June and July, New Mexico produces more than half the nation's fresh market onions. The industry's success is rooted in his work, which contributed to a doubling of onion acreage, 50 percent increase in yields per acre and growing respect for a $50 million crop. Many growers plant 20 to 30 different varieties, including some developed or tested at NMSU. They also have sweet onions and single centered bulbs for onion rings, thanks to Corgan's dedication. "Joe spent plenty of time in the onion fields at the horticulture farm," says grower Joe Nelson of Anthony. "If I wanted to visit with him, I usually knew where to find him." The two men took annual trips to look at onion variety trials in the Mesilla Valley. "I never finished a trip without learning something new and helpful about growing onions," Nelson says. Corgan played a pivotal role in organizing the Dry Onion Commission, the state's first commodity group to assess fees to support marketing and research. He also gained support as the first recipient of the Jose Fernandez Chair in Crop Production, established in a local grower's honor. In addition to funding his research, the onion commission gave $10,000 to endow a scholarship, now named for Corgan and his wife, Daisy. Though he's best known for onions, Corgan helped initiate a plant tissue culture program and a master's degree in horticulture. He coached NMSU's floral team, served as a faculty senator and was elected a fellow of the American Society for Horticultural Science. And he's still in the field after retirement, maintaining the genetic purity of NMSU's onion varieties and providing foundation seed for the New Mexico Crop Improvement Association.